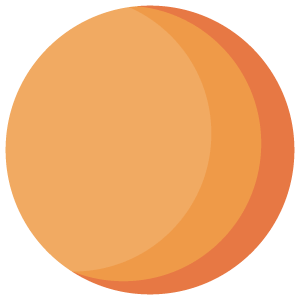 Cat and Dog Dental Cleaning in Laguna Niguel, CA
Oral health for your cat or dog is as essential as it is for you and your family.
What Happens During A Dental Exam?
Most dental exams and dental cleaning are done under anesthesia. For that reason, additional tests may be needed to verify that the dog or cat is in good enough health to handle anesthesia. Those can include:
Blood work to check kidney and liver health
Cardiac assessment
X-rays, if needed
These tests allow for a safer and more extensive dental cleaning, which may allow the veterinarian to accomplish more and improve oral health.
The process includes several procedures and results in improved oral health for your dog or cat. Each dental cleaning includes a:
Thorough Dental Examination – Each tooth is checked both above and below the gum line.
Teeth are cleaned and tartar and plaque are removed
Under gum, care is also part of the process so that tooth health and gum health are addressed
Teeth polishing – the last step is to polish the teeth so that any rough spots are smoothed
The vet looks for anything abnormal such as soft spots in tissues, weakness in bone, broken teeth, or teeth that need repairing or removal. Because the dog or cat is under anesthesia, the vet can do a thorough examination of the soft tissue of the mouth, tongue, and soft palate. It is not uncommon to find ulcers, abscesses, or embedded objects, such as bone splinters. The vet does a complete job of inspecting for signs of oral cancer, infection, and disease. As we clean your dog or cat's mouth we are working to improve their oral health.
At Alicia Pacific Veterinary Center we care for your dog or cat and their oral health. Pet dental exams help to prevent dental disease, which improves the quality of life for your pet. Our process includes:
Preventative health
Addressing Current dental health
Correcting future dental health issues
Preventative Dental Health
We will show you how to brush your dog's teeth and how dental chews can help prevent plaque and tartar buildup daily. Preventative dental health helps to prevent bad breath and gum disease. If your dog or cat already has bad breath or gum disease, then we will work with you to form a treatment plan that reduces both so that your pet can enjoy better oral health.
Preventative dental health helps to keep teeth strong and free of defects such as cavities. It promotes gum health which helps to protect the teeth and jaw bones. Not only do your pets enjoy better oral health, but they also experience fewer dental issues which can save pet owners a lot of money.
The alternative to preventative dental health includes teeth extractions, surgery, and ongoing medications.
Addressing Current Oral Health Issues
Many times pet owners do not realize that their pet's oral health is diminishing until symptoms appear. They may bring their pet in because of bad breath or in worse cases because the pet is having a problem chewing food. Both are signs and symptoms of periodontal disease and other dental issues.
Brushing your dog's teeth using dog toothpaste is an easy way to prevent periodontal disease. Regular professional cleaning, which is performed under general anesthesia, is an investment in the long-term care of your cat or dog's mouth. Cleaning their teeth and keeping them clean is the best way to prevent:
Bad breath
Gum Disease
Periodontal Disease
Loss of teeth
Poor nutrition due to difficulty chewing their food
Etc.
Correcting Future Dental Health Issues
As a pet parent, your job is to keep your pet in the best health possible. For dogs and cats, that means starting dental health early and then maintaining it throughout the pet's life. At Alicia Pacific Veterinary Center we work with you to help form a plan of care that addresses oral health and other health matters for pets of all ages.
By starting early, we help you avoid the expense and time needed to correct damage to teeth, gums, and oral tissue. Early cleaning and maintenance, such as brushing teeth, means that teeth remain healthy, and gum sensitivity is almost nonexistent.
What To Expect from a Dental Cleaning for Your Pet
Pets learn quickly that a visit to the vet means shots, pokes, and prodding. To help keep them safe, we use general anesthesia so that we can perform the exam and cleaning.
The process is fairly detailed. Once the pet is asleep, we examine their mouth, teeth, and soft tissue, and study the X-rays of their jaw bones. Once the exam is concluded any cleaning that is needed occurs. We clean the teeth above and below the gum line, polish them, and allow the pet to wake.
During that time, we go over with you the condition of your pet's mouth, discuss any potential disease or issues that may concern us, and develop a treatment plan that includes some dental chores you can do at home. We may make recommendations for further treatment, such as the removal of teeth or a change in diet.
We focus on your pet as an individual and their health. The care we provide differs based on the age of your pet and their current oral health levels. By treating pets as individuals we can make comprehensive and positive changes to their health.
We Use Specialized Tools Designed for Cat and Dog Teeth
The shape and structure of pet teeth are different from human teeth. We use special tools that work with those differences so that plaque and tartar are removed above and below the gum line without damage to the teeth.
We also educate pet owners on why products for pets are important for their health. For example, you would not use human toothpaste to clean a dog's mouth. The formula for dog toothpaste is free of products that should not be swallowed. Human toothpaste has ingredients that can cause serious digestion issues if the pet swallows it.
If you need a Laguna Niguel vet to help address the oral health of your dog or cat, give us a call. We specialize in the complete care of dogs, cats, and other pets. We offer traditional and holistic forms of treatment so that your pet always has the best options for their health needs.