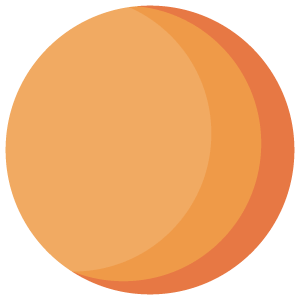 Cat and Dog Euthanasia in Laguna Niguel, CA
End-of-life care for your pet is more than just euthanasia. It is a journey that many pet owners face with love and kindness. The loss of a pet is not easy and nor should it be. These are faithful friends that are very much part of your family. We are a veterinary hospital that understands the importance of pets in the lives of their owners. We honor your pet and the relationship you have.
Euthanasia Services
We recognize the struggle to make the difficult decision to Euthanize your pet. Our Euthanasia services include options that support quality of life and the love and care for your pet at all stages of their journey.
We feel that there is no need to stress out you and your pet by a car ride to our office for an end-of-life care appointment. We follow the Lap of Love approach which offers pets the opportunity to die with dignity, love, and kindness. Most pets are able to sit in the lap of a family member and gently pass.
Sometimes the difficult decision to choose pet euthanasia occurs while you and your pet are already at our office. Terminally ill pets with poor quality of life, pain and suffering, and debilitating disease or that have been in an emergency situation where there is no other option left but to euthanize them. These are always difficult decisions.
End-of-life care can begin long before the physical act of pet death. It is the realization that terminal illness will eventually erode the pet's good quality of life and diminish the pet's experience. That is a journey that can take years or just a few weeks. End-of-life care for your beloved pet is about extending the pet and pet owner's relationship to the best quality of life possible. It includes comfort therapies, pain management, and when the time comes, a gentle and loving end of their life.
What Is Pet Euthanasia?
Pet euthanasia is a humane way to end the life of a pet who is struggling to continue to live. Sometimes that struggle is due to age, emergency situations, or illness and disease.
Pain and Worry-free End of Life
The process involves two injections. The first injection is a sedative that relaxes the pet, relieves stress, and prevents them from feeling any pain. The second injection is a solution that causes the heart to stop and death to occur. The process is gentle, and the pet is not aware of the process nor is there any pain. It is simply passing from life into death.
At Alicia Pacific Veterinary Center our focus is always on the quality of life and the pet's experience. We want your experience and that of your pet to be full of kindness, respect, and love. It is a difficult decision to put a pet down, and we all grieve the loss of our special friends. As a pet parent, we understand the depth of these relationships and the sadness that you will feel. These are little members of our families that give so much in such a short time. How your pet dies is usually something that we can control. We cherish their lives by removing pain, suffering, anxiety, and worry. That is the heart of what pet euthanasia is. It is the respectful decision to set them free from the burdens that age, disease, and injuries place on them.
What To Expect During Pet Euthanasia?
You can expect a professional and caring environment regardless of where euthanasia occurs. If you are part of our end-of-life care program then you can expect ongoing education that prepares you as much as possible for the approach of the decision to end your pet's life.
We approach the process of euthanasia very seriously but with kindness and love. We give a sedative to the pet so that there is no fear, pain, or anxiety. It is you and your pet. You may hold them or not. They will not feel any pain. The second shot is what ends the pet's life. It is usually a high dose of specific pain medication that causes the body to slow down and vital organs, including the respiratory and cardiac organs. The process is gentle and there is no pain. Sometimes there is a final breath, but mostly, there is just a stillness and relaxation.
Options for After Pet Euthanasia
Traditionally, pets are buried. You can also have them cremated, and their ashes returned to you in an urn. If their body needs to be disposed of, we will help with that. We try to make sure that these options are decided upon before you are faced with the grief of losing your pet.
Should Euthanasia Be A Choice?
Some pets die naturally. They simply go to sleep and do not wake up from that sleep. That is really one of the best ways for pets to pass. Euthanasia is an option when your pet has a diminished quality of life. Euthanasia ends pain and suffering and allows you and your pet to choose when death occurs based on the criteria that are important to you. It is an act of kindness and love.
When you need a vet in Laguna Niguel, turn to the professional team at Alicia Pacific Veterinary Center. We understand the deep relationships between pets and pet owners and the difficulty that putting a pet to sleep can bring.