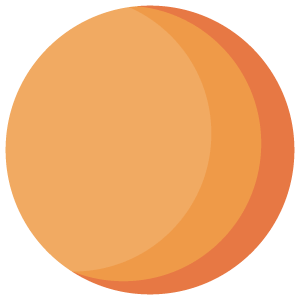 Dr. Christina Haney
Owner, Veterinarian
Dr. Christina Haney went to undergrad at Cal Poly Pomona and studied animal science pre-vet. She went on to attend the University of Minnesota for her veterinary training. She has always loved animals and science. Combining the two has allowed her to make her work her passion.
Dr. Haney was the attending veterinarian on an emergency for a pet who was hit by a car in Lakewood California. The patient was a 4-month-old yellow lab. He had been driven over by his owners accidentally and his pelvis was shattered. The owners were going to euthanize him but she convinced them to let her adopt him for her own. With help from a friend who was a great surgeon, they repaired his pelvis. He healed well and went on to live a full life with her. Watching a tragic event turn out successfully and giving a pet another chance at a full life was extremely fulfilling.
As a veterinarian, Dr. Haney is very interested in soft tissue surgery. She loves being able to save a life with one procedure. Helping a family who is so scared for their pet and presenting the pet that is cured of a disease is very rewarding. She is also a member of the AVMA and CVMA and enjoys the continuing education they offer on a regular basis.
Outside of work, Dr. Haney enjoys being active with the equine community. She has been an equestrian her whole life and still rides at least three days a week. She shows her horses in hunter/jumper competitions. She has won many year-end awards and hopes to compete in future World Champion Hunter Rider competitions. Dr. Haney also enjoys hiking and staying fit.
Robert Torrales
Practice Manager
Robert Torrales serves as the Practice Manager at the Alicia Pacific Veterinary Center since 2020. Torrales brings not just expertise but also a profound love for the Orange County community. Having moved to the county during his teens, Robert's affinity for its residents has shaped his professional journey. Eager to give back to a community that welcomed him, he chose the veterinary industry to contribute in the most heartfelt way he knew. While he might not wear a doctor's coat, every animal patient is treated with the care as if it were his own.
His unwavering dedication to animal care was affirmed during a poignant moment: aiding the recovery of a severely ill parvo patient. The overwhelming gratitude from the pet's family reaffirmed his commitment to his chosen field.
Outside of his professional arena, Robert is an avid video gamer, a 3D printing enthusiast, and a lover of the scenic beauty of SoCal, often seen indulging in beach trips or taking refreshing hikes.
Ann Smith
Lead Registered Veterinary Technician FFC, CCFP
With a deep-rooted connection to animals, Ann's journey in the veterinary industry began in Southern California. Her love for animals blossomed during her time at a local reptile store, where she had the unique opportunity to explore the world of exotic animals.
Ann's career took a pivotal turn when a local veterinarian recognized her potential and passion, offering her a position at his animal hospital. This opportunity set her on a path that she knew was right for her. Inspired by the impact she could make in the lives of animals and their owners, Ann decided to further her education. In 2003, she graduated as a Registered Veterinary Technician from the Professional Veterinary Assistant School (PVAS).
Ann's expertise spans various specialized veterinary fields, including imaging, orthopedics, neurology, ophthalmology, and emergency care. Her dedication to the profession and her commitment to making a difference are evident in her work at Alicia Pacific Veterinary Center.
Outside of her professional life, Ann enjoys exploring new experiences, traveling, and cherishing quality time with loved ones. Her life is a testament to her passion for animals, her devotion to her profession, and her unwavering commitment to creating a positive impact in the world.
Garth Robillard
Veterinary Assistant
With a strong educational background, Garth holds a Bachelor of Science (BS) degree in Animal Science from Cal Poly, San Luis Obispo. Currently, he's pursuing his Doctor of Veterinary Medicine (DVM) degree, with a dual focus on small animal orthopedics and emergency medicine.
Garth's journey into the veterinary industry is fueled by his deep commitment to the human-animal bond. His passion for these specialized fields stems from a genuine desire to provide exceptional care for beloved pets, particularly during critical moments of need.
Outside of his academic and professional pursuits, Garth treasures quality time with his family, exploring new destinations through travel, savoring culinary delights, and engaging in enriching conversations. This well-rounded approach to life reflects his dedication to fostering connections with both animals and people.
Adrin Lindsey
Intern
Born and raised in Orange County, California, Adrin's passion for animals started early. Inspired by his dog's battle with cancer, he embarked on a path in veterinary medicine to help both animals and their owners.
From his very first day as an intern at the center, Adrin felt a sense of purpose and fulfillment. It became evident that he had chosen the right profession, one that resonated deeply with his aspirations and love for animals.
Outside of his internship, Adrin shares his life with his family and three cherished pets, including a cat, a dog, and a snake. He's an avid learner of animal facts, enjoys playing the guitar, horseback riding, and reading.
Asal Flodius
Intern
Asal Flodius, a passionate intern at Alicia Pacific Veterinary Center, brings a year of hands-on experience and a lifelong dream of serving in the veterinary world. Born in Iran and enriched by a life journey across global horizons, she's fluent in Farsi, English, and Spanish, reflecting the diverse cultures she has embraced.
A high school graduate with sky-high aspirations, Asal's journey in the veterinary practice began with an innate desire to assist animals. The joy of surgery, particularly witnessing an animal's transition from vulnerability to recovery, stands as her most cherished professional aspect. Every interaction with animals, whether it's a challenging procedure or a light conversation about pets, amplifies her conviction that she's on the right path.
Outside the confines of the clinic, Asal's world revolves around her parents, a beloved dog, and a plethora of hobbies. From gym workouts and horse riding adventures to globetrotting and quality moments with family and friends, her zest for life remains unbridled.
In her stride towards becoming a Veterinarian, Asal's commitment and fervor indicate that she's poised to make a significant mark in the field.