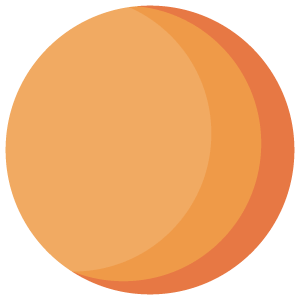 Dr. Christina Haney
Owner, Veterinarian
Dr. Christina Haney went to undergrad at Cal Poly Pomona and studied animal science pre-vet. She went on to attend the University of Minnesota for her veterinary training. She has always loved animals and science. Combining the two has allowed her to make her work her passion.
Dr. Haney was the attending veterinarian on an emergency for a pet who was hit by a car in Lakewood California. The patient was a 4-month-old yellow lab. He had been driven over by his owners accidentally and his pelvis was shattered. The owners were going to euthanize him but she convinced them to let her adopt him for her own. With help from a friend who was a great surgeon, they repaired his pelvis. He healed well and went on to live a full life with her. Watching a tragic event turn out successfully and giving a pet another chance at a full life was extremely fulfilling.
As a veterinarian, Dr. Haney is very interested in soft tissue surgery. She loves being able to save a life with one procedure. Helping a family who is so scared for their pet and presenting the pet that is cured of a disease is very rewarding. She is also a member of the AVMA and CVMA and enjoys the continuing education they offer on a regular basis.
Outside of work, Dr. Haney enjoys being active with the equine community. She has been an equestrian her whole life and still rides at least three days a week. She shows her horses in hunter/jumper competitions. She has won many year-end awards and hopes to compete in future World Champion Hunter Rider competitions. Dr. Haney also enjoys hiking and staying fit.
Robert Torrales
Practice Manager
Robert was born and raised all over Southern California. From Riverside County to Orange County, he came to reside in this town after a job offer to work under Dr. Haney and help manage her practice. Before that, he spent some time in Orange County as a high school student. Right out of high school, Robert started working in the veterinary industry in 2018. He started off as a volunteer in this facility to see whether or not the veterinary field was right for him. He absorbed as much information as he could here under Dr. Haney before having to move to Riverside County to be with family. There, Robert worked at another veterinary facility where he quickly rose the ranks and became their lead laboratory technician.
Dr. Haney inspired Robert to help his community by providing quality service for those animals who cannot speak for themselves. He returned to this facility with plenty of skills under his belt as her right-hand man. His favorite thing about working with animals is seeing their quality of life improve and knowing their pet parents trust me to help facilitate the best medical practices for their pets.
Robert knew he was in the right profession when he was able to help save a litter of puppies by being the primary technician in an emergency c-section procedure. The client got to see him resuscitate the puppies firsthand after they were pulled out of the uterus. After the procedure was finished, she looked him in the eye, thanked him, and hugged him. He felt like he saved some lives and brought relief to a concerned pet parent.
Outside of work, Robert enjoys playing board games with friends/family, playing video games, and swimming! As a side hobby, he also creates digital 3D models and prints them using a 3D printer.