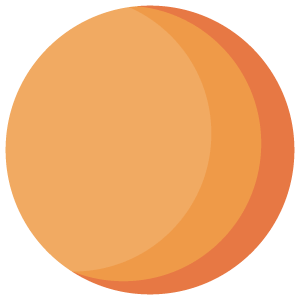 Connect with the best vet Laguna Niguel has to offer for your pet's overall health! At Alicia Pacific Veterinary Center, we offer customized vet care to benefit pets and their owners. Our team provides compassionate services, assuring that your beloved animal companion gets the medical attention they need and deserve. Learn more about the range of our vet services.
Full-Service Vet in Laguna Niguel
Alicia Pacific Veterinary Center offers a wide range of vet care services for pets of all ages.
Puppy & Kitten Care: We can help you kickstart your newborn pet's healthy lifestyle through all of the essential checkups. Get your new puppy or kitten off to a good and healthy start with our baby pet care services!
Wellness Care: Pets need to undergo frequent evaluations to keep up with their growth. Maintain your pet's overall health through the years with our routine preventive exams!
Senior Pet Care: Older pets have special needs that their younger counterparts may not necessarily need. Ensure that your senior pet receives the care and comfort they need through the age-related conditions they develop!
Parasite Control: Pets are susceptible to picking up harmful parasites both indoors and outdoors, especially if they roam freely. Protect your animal friend with our comprehensive parasite prevention services!
Pet Dental Care: Dental problems are more common among pets than you might think. However, it continues to be one of the most overlooked issues. Prevent dental diseases from developing among your pets with our veterinary care!
Diagnostic Care: Our pets cannot communicate directly with us when they are sick, which poses a challenge to their health. Allow us to conduct thorough physical exams and diagnostic tests to develop unique treatment plans for your pet!
In-House Laboratory: We have state-of-the-art laboratory equipment to determine your pet's condition. Let our veterinary team assess your pet's health status to figure out the best course for maintaining its long-term health!
Surgery & Related Services: We offer a wide range of surgical services for pets — from general to more complex procedures. You can rest assured that your beloved pet is in good hands with our highly skilled surgeons!
Emergency & Urgent Care: We know that pets can survive accidents and develop illnesses at the most unexpected times. Our vets and staff are available during and after business hours to provide the emergency care your pet needs!
Cancer Testing: Early detection is key to preventing cancer and keeping your pet healthy. Let our vets run blood tests to diagnose any underlying cancers in your pet as soon as they exhibit symptoms!
Canine Reproduction: Our vets can help you manage your pet's future litter. Breed the perfect litter of puppies with our expert guidance on canine reproduction services!
CT Scans: Our mobile computed tomography scanning equipment allows us to produce images of your pet's insides. Understand what goes on in your pet to identify any potential issues to address before they worsen!
Holistic Remedies: We offer various nutritional and vitamin supplements to support your pet's holistic lifestyle. Keep your pet healthy and fit with our all-natural holistic remedies!
Browse Services
Who We Serve
As an established vet in Laguna Niguel, we are proud to serve clients in surrounding areas as well. Our wide range of professional veterinary services is available to fur parents looking for comprehensive treatments and care facilities in:
Aliso Viejo
Dana Point
Laguna Beach
Monarch Beach
And more!
If you have questions about our services or facilities, feel free to get in touch with our staff for clarification. We look forward to helping you and your furry friend achieve optimum health and wellness!
The Alicia Pacific Difference
We are proud to have established ourselves among the best veterinarians in Laguna Niguel. When you bring your pet to the Alicia Pacific Veterinary Center, you are exposing them to:
Over a Decade of Expert Service: We have been serving pet owners in Laguna Niguel for over a decade. Since 2012, our team of seasoned veterinary specialists has supported families as they raise healthy pets with our high-quality services.
Loving Support and Compassion: We understand how pets are extensions of a family. As such, we work with you to foster a loving environment and ensure that your pet lives its best life.
A Safe and Secure Facility: Our animal clinic is clean and sanitized from the waiting area to the examination room. We also assure our clients that we implement all the necessary security measures to keep you and your pet safe while under our care.
Medical and Surgical Expertise: We offer innovative medical care methods because we believe your pet deserves only the best attention. Discover the cutting-edge facilities and techniques we use to optimize your pet's health.
Seasoned Animal Doctors: Our vets are animal lovers, so you can be confident in the level of care and compassion we show your beloved pet. With over a decade of experience in the industry, you can count on our team to treat all kinds of pets!
Meet Our Team
Why Clients Love Us
We are devoted to your pet's overall healthcare. Our team ensures that they stay healthy from birth to their senior years. We are dedicated to helping you raise a pet through each stage of its life.
Our clients also trust us because of our community-based approaches. By fostering a loving and compassionate environment, your pet can feel at ease during their visit.
We are also confident that we're the best vet Laguna Niguel offers because of our open line of communication. Our team remains transparent when it comes to your pet's health, so you don't have to keep guessing at their condition.
Although we can claim to be the best all we want, consider hearing from our clients themselves!
Read Testimonials
Set Appointment
Our team at the Alicia Pacific Veterinary Center is ready to service your pet! Set an appointment today to experience our professional and compassionate vet services. We also stay prepared to accept emergency visits. We look forward to meeting you and your furry friend!
Contact Us